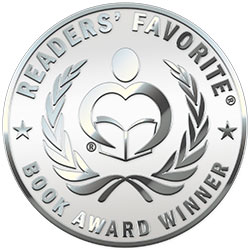 Reviewed by Tammy Ruggles for Readers' Favorite
Iphigenia Murphy by Sara Hosey is an edgy YA novel that you'll long remember. The main character is a young teenage girl named Iphigenia out to find a missing mother and escape things going on at home. But things go from bad to worse as she encounters homelessness, hunger, and dangerous strangers in Queens, New York. She trades troubles at home for troubles on the streets, and all she wants is peace and safety. She soon discovers that not all strangers are dangerous. Some are kindred spirits and want to help her survive and get by. Iphigenia's story shows that family isn't always about biology. It's about heart and compassion. The friends she meets in the park are a lot like her--looking for acceptance and the chance to belong. If she doesn't have enough problems, she might be having a baby too. Where will her search for her mother lead? More importantly, will she find herself or will she always be adrift?

Sara Hosey cuts to the chase in the life of a 15-year-old girl who has a lot to deal with at home, along with a mother she needs to find. Hosey's writing is tough but tender, and she treats the social issues with detail and respect. As you read, you won't get the feeling she's exploiting the situations or characters, because they ring very true. The friendships Iffy makes are flesh-and-bone realistic, and her bonding with the dog Angel is amazing. You really feel for the characters, and you want the best for them. This story opens your eyes to the reality of how it is at home for millions of teenagers, and why they run. We all yearn for acceptance and a way to fit in. This book takes you on an unflinching odyssey of heart and strength, and the ending will leave tears in your eyes. Sara Hosey is the new S.E. Hinton, and Iphigenia Murphy is a book that should be in the hands of every YA fan.