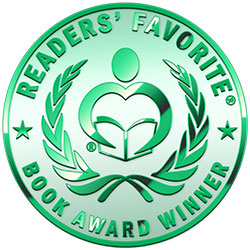 Reviewed by Maria Victoria Beltran for Readers' Favorite
Ivy Lodge: A Memoir of Translation and Discovery by multi-linguist and professional translator Linda Murphy Marshall is a unique memoir triggered by the death of the author's parents. Returning to Ivy Lodge, her childhood home in the Midwest, with her siblings to sort out the family's belongings, she tries to make sense of her life. Going through the objects in each room brings back childhood experiences that she now translates, looking for signs and subtexts as it relates to her relationship with her family and her life. What follows is an exciting recollection that starts on the day the family moved to Ivy Lodge in 1960. Ivy Lodge is a regal-looking Tudor home with an impressive façade, but its walls hide the dysfunction of a middle-class family that seems perfect from the outside.

Linda Murphy Marshall's Ivy Lodge: A Memoir of Translation and Discovery is a captivating journey into the author's past. Written in the first person point of view, it is a deeply personal and honest account that captures the reader's heart early on. While we accompany the writer in sorting out the contents of Ivy Lodge, we also experience and relive the emotional impacts of the moments as they are recalled. This book is a masterpiece of social observation and self-scrutiny. It is a translation of the snapshots of the author's life woven together by the debris of a difficult family past. It is about the lessons the author has learned from re-creating her personal story that she now shares with her readers. Highly recommended.