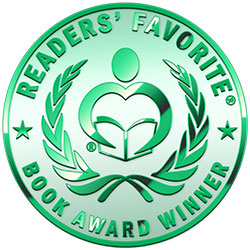 Reviewed by Maria Beltran for Readers' Favorite
"Jacaranda: Tails Before Bed" is a 127-page book of poetry by E. W. Bosworth. It is divided into six chapters of random poems that deal with love and life. Bosworth is a new poet and, according to him, his writing is a reaction to the uniformity of post-post-modernism. He calls this unique voice postmodern formalism, which embodies, demonstrates and enacts the contradictions that he believes are inherent in a "systematic denial of history." Each chapter in the book starts with black and white images that seem to hold meanings too. Reading his poems is like listening to a new voice in poetry that is waiting to be heard.

It is simply difficult to ignore Bosworth's poems as they draw us into his varied experiences. In 'Craft', he says: "A poet wrote that walls don't have to be confining, nothing to make a body "fret". "He came up with that while wandering around the mountain with a sonnet in his head." I guess this sums up pretty well the author's creative process, and the simplicity in his choice of words makes his poems quite charming. Much of Bosworth's poetry is inspired by the people and the events that surround him but there are also flowers, birds, snow, philosophy, history, and the human struggle that soars above us all. His poems are full of images and, as a reader, I try to find out his meaning to determine where he is bringing us. Through his experiences in life, just what is this poet trying to say? In the first lines of his poem 'Parole', he writes: "Looking into the Jacaranda is looking into your life no wonder there's so much simile on top of simile." Indeed, his poems leave me to determine, for myself, which features of his reference point he is trying to predicate. This is an enjoyable and insightful book of poetry.