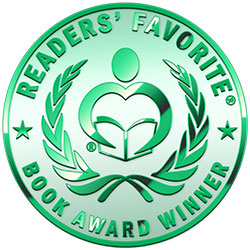 Reviewed by Jack Magnus for Readers' Favorite
Jackie Wins Them All is a children's coming-of-age picture book written by Fabian Ferguson and illustrated by Alisa Aryutova. Jackie J. Spade is a gifted sixth grader. She's won every contest she's ever entered. Whether it's academics or athletics, Jackie seems to have inexhaustible talent, skills, and strengths. She's won science fairs and spelling bees, and is a top contender at just about every sport she's ever tried. But can she win this race? Everybody in her middle school is excited and talking about the race. It has to be Jackie's, right? After all, she wins everything.

Jackie Wins Them All addresses a difficult issue -- how children cope with disappointment at losing a contest or competition. It can be especially hard for a child like Jackie, who has always excelled at everything she attempts and is a consistent first-place winner. And while she gives her all to the race, this time she comes in second. Ferguson's Jackie knows, however, how to deal with her own disappointment, and she congratulates the winner. The story goes a long way in showing kids how to cope with their own disappointments and show sportsmanship in dealing with situations like Jackie's. Alisa Aryutova's illustrations are dynamic and eloquent. She shows Jackie at her best, winning scores of trophies, and during her biggest challenge -- how she handles losing the race. I love the positive and affirming message the author and illustrator convey so well and consider this story a grand selection for storytime with a discussion afterward on the theme of sportsmanship. Jackie Wins Them All is most highly recommended.