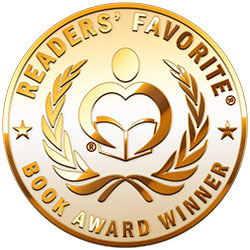 Reviewed by Romuald Dzemo for Readers' Favorite
A heartwarming, beautifully and simply told story, Jasper Spring by James T Hughes is as beguiling as it is inspiring, a story that captures the simple joys of a simple family. Meet Alice and Tucker, the stewards of Jasper Spring, whose only dream is to have as many children as they can and to keep the land that has been in their family for generations. But with two miscarriages and the hope of conceiving children ebbing, the passion between them ebbs slowly too. But things change when an unkempt boy, Ray, the son of a single mom, follows their collie, Tommie, and enters their life. Alice and Tucker see in young Ray the son they never had and develop a great fondness for him. But can their lives remain the same with numerous threats from outsiders on their land ownership? Can they can keep Jasper Spring safe?

This story took my breath away by its beauty and the way it is told. One experiences a sweetness, some kind of music in James T Hughes' prose, and the way the writing mirrors the characters and the setting is fantastic. There is a striking balance between character, plot, and setting which adds to the overall entertainment. The scenes are beautifully described and the pace so well-measured that the reader will be engrossed in the story, delighting so much in the wonderful prose and the plot that they won't notice when they are done. Jasper Spring is an exciting story about love and family and relationships, but it is mostly about a family's roots and a place, a tantalizing story.