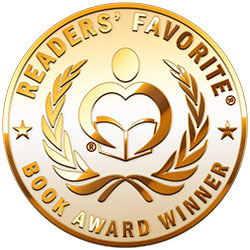 Reviewed by Divine Zape for Readers' Favorite
Jumping the Curb: One Family's Journey through a Catastrophic Injury by Gail Desberg is the story of a tragedy that leaves the head of a family paralyzed and the agony the family has to deal with. Told with brutal honesty and in prose that is clear, the story follows Alex Kiejdan, a father of two, who decides to go body surfing at the Jersey shore, little knowing that it is going to be the last time he will have full control over his body. An accident leaves him in paralyzed and then he and his wife, Gail, discover who the people around them really are. Follow this family as they navigate the complicated world of medical emergencies, the struggles associated with insurance claims and life-changing decisions. It is the story of one woman's grit as she raises her small children and takes care of a quadriplegic husband while raising awareness of the dangers beyond the water's edge.

Jumping the Curb is beautifully written and the emotions greet the reader as they open the first page of the book: "Once again it was Labor Day, and once again it came with a sense of foreboding. For some it was the end of a blissful season, for others, the drumbeat of school grew closer. For those who loved the beach, it was the most stirring time of the year. Yet for us, the blue skies of Labor Day had the pallor of gray." Told in the first person narrative and from Gail's point of view, the story is moving and it shows readers how infinitely fragile life can be. The narrative voice is strong, capable of evoking powerful sentiments in readers, but it doesn't miss the lightness that is characteristic of the humorous moments when one is able to find the light, even in the worst experiences. While Gail Desberg's story revolves around a family dealing with tragedy, it is a story of love, hope, and resilience.