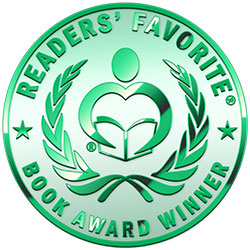 Reviewed by Natalie Soine for Readers' Favorite
Justice: The McCoys Before the Feud by Thomas Allan McCoy is an adventurous, suspenseful story set in the 1860s. The McCoys, Willy, Bill, Billy, George (G), and George (GH), wait until interest in their raid on the Northern Army gold has faded. Recruited by General Thomas Ewing, investigations lead the Pinkerton detective Agent Tucker and his eight deputies to Kansas. The McCoys enlist the help of Dusty Trails to guide them on the best route out of the area and away from the investigation. Through a tragic twist of fate, the Pinkerton detectives follow a new lead on the gold. Sheriff Dodd together with Willy, Billy, James, Festus, Junior, and Jonesy pursue Big John and his bandits, Hank and Slim, to Glasgow and St. Louis. Meanwhile, back at the ranch, Willy and Festus befriend Clara and Sarah Bell Braxton. Is it possible that the McCoys will finally find peace?

Thomas Allan McCoy is a fantastic author who keeps the reader enthralled in this story from beginning to end. The wide variety of characters include bandits, investigators, and townsfolk who are all interesting yet easy to relate to. The scenes, locations, and events are all vividly described and create a feeling of living in the time of the great Westerns. The story is well-written, fast-paced, and comfortable to read. McCoy has a delightful writing style, exciting and succinct. I recommend Justice: The McCoys Before the Feud to all adults, young and old. An absolute treasure that belongs on every bookshelf.