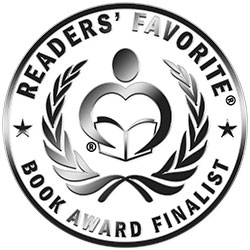 Reviewed by Gisela Dixon for Readers' Favorite
Kernel of Vedic Truth by Dev Bhattacharyya, as the title suggests, is a synopsis of some of the most revered and ancient Vedic texts from India. Kernel of Vedic Truth borrows from and explains the religious and spiritual contexts stated in the Bhagavata Purana and the Bhakti Sutra of Sandilya. Both of these texts are ancient Hindu Vedic texts that have tried to explain and answer many of the fundamental questions that we, as human beings, still ask ourselves today: Who are we? Where did we come from? Where do we go after this? What is the meaning of life? Kernel of Vedic Truth tries to capture the essence of these two great texts and convey the meaning in short, simple paragraphs that almost read like a beautiful poem. A glossary of Sanskrit words and their meanings is also provided at the end of the book.

Dev Bhattacharyya has done a wonderful job translating and, more importantly, conveying the original meaning and message of these two great texts. I absolutely loved taking my time and reading about the cosmos, the cycle of life and death, Karma and how good and bad deeds affect your life, the spiritual path to becoming Brahma or Enlightened, the practice of Yoga and meditation, and so much more. The book is written in a ballad style which is very easy to read and understand. Many of the verses tell a story within a story and some have layered meanings. This is definitely a book worth reading many times over, as I got a sense that the more times I read it, the more I will get out of it. Overall, I loved this book and would very highly recommend it.