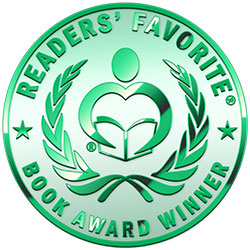 Reviewed by Kristine Zimmerman for Readers' Favorite
Kindergarten Kapers: The Sabrina Series, written by Sabrina Runyon, is an autobiographical story. The author's note details that she grew up poor in West Virginia and had to move five times before second grade. Sabrina is excited to start Kindergarten and on her first day makes a best friend. She spends a good portion of her first Kindergarten year at Logan Grade School but then in April must move to a new school and start over. There is no best friend at this school, but there are a lot of books which she loves. Sabrina also includes a bit about her home life, the birth of her sister, and sharing their home with extended family. She succeeds in Kindergarten and is promoted to the first grade.

Sabrina Runyon has shared a slice of her young life in an engaging kid-friendly story. Her life might be an eye-opener for some children but might be very recognizable to other children. Children's books need to expand horizons but also reflect children's lives and it is not often that we read a matter-of-fact story about growing up in poverty. Sabrina is a very spunky and self-assured little girl, which is reflected in the charming black and white illustrations by Ashley Teets. Kindergarten Kapers: The Sabrina Series will be one to recommend for readers who like Katie Woo and the Junie B. Jones books. Kindergarten Kapers: The Sabrina Series excels at sharing with kids that even though we may come from different circumstances, we have much in common.