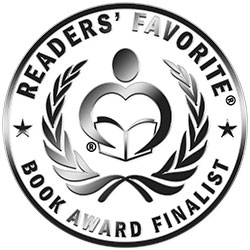 Reviewed by Ruffina Oserio for Readers' Favorite
Let There Be Us: A Journey into Yourself by JC Ramos Paulino is a thought-provoking, soul-stirring book that asks essential questions about who we really are and provides surprising answers that will set readers on the path to self-realization and redefining their purpose. The book begins with the question: Why are you here? It is a question that most people hardly consider and one that provides a perspective for a life of meaning and fulfillment. The author discusses the systems that have been used to phrase an answer to this question. I particularly loved the author's take on growth vs the concepts of success and failure and how the growth process aligns with the quest for meaning. In this book, readers are provided with the tools to understand the "why" of their existence, a new approach to identity, and articulates intelligently on a variety of topics like roles and how they relate to the conscious mind and many others.

JC Ramos Paulino is a great writer with the ability to engage readers, helping them understand how they think and why they think the way they do, and the impact of their thoughts on the quality of their life. The author writes with authority on a variety of themes, including how we perceive reality, the right understanding of self-awareness, and how we experience time. In this book, readers will understand the two kinds of consciousness they are exposed to and how to use them to connect to their life's goal. Let There Be Us: A Journey into Yourself is an insightful book that is filled with lessons and tools for readers. I found it to be a useful tool for redesigning my life, one of the books I needed at this point in life.