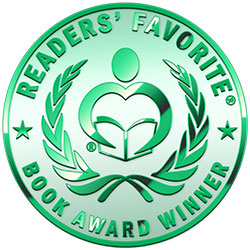 Reviewed by Bil Howard for Readers' Favorite
We often become so busy with what we have going on that we fail to take a look at where we are going or why. In order to get back on track, it takes focus, Life Snacks: 50 Tasty Motivational Messages, and Sharon A. Burstein with these little reminders or snacks of wisdom that can help bring it into view. These short bits of advice are things that ought not only to be savored, but acted upon. Concepts like gratitude, being productive, being persistent, being kind and full of joy can all make a huge difference - not only in how others see and respond to you, but in how you see yourself and what attitudes you manifest. Though this book is a quick read that you could whip through in less than an hour, it is meant to be taken in small doses and given active attention. If you are looking for a little lift, a little inspiration, and even a life changing method, this simple set of concepts might be exactly what you've been searching for.

Sharon A. Burstein has taken some of the simplest things in life and made them profoundly practical in Life Snacks. As I read through this book, I couldn't help but wonder what would happen if we took each of these concepts and truly focused on each one for a week. What would happen to us within a year's time? Where would we be in our lives, in our careers, and in our relationships? Often times, it is the simple things in life and the basics that need the most adjusting, and Life Snacks provides a perfect opportunity to regain what might have been lost or to transform into a new you. Read, study, and apply these concepts to your life today and see the results tomorrow.