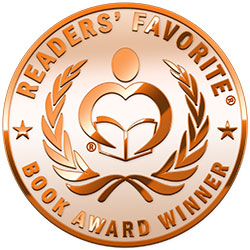 Reviewed by K.C. Finn for Readers' Favorite
Light of the North Star: The Descent is a short work of mythological fiction penned by author Dhrubajyoti Bhattacharya, which forms the first book of a new series. Written in the form of an epic poem, this modern-day retelling takes its influences from both western and eastern mythological works, namely Homer's Odyssey and Iliad, and Vyasa's Mahabharata. At the crux of the story is a flood in the Indian city of Dwaraka, which marks an important crossover point in both Greek and Indian mythological storytelling and traditions. From here the journey continues through the Indian history of the Yuga-Sandhi, the transition from ancient culture into the modern life we know today.

I have some knowledge of classical literature, which helped me into the rhythm and pacing of this tale, as well as the references to the points of Greek mythological history that I already knew. Author Dhrubajyoti Bhattacharya both educates and entertains in this continuation and transformation of the poetic narrative form, introducing readers to the perhaps lesser known eastern narratives and traditions of ancient India. What resulted was a pacey, well described and fascinating work that I found myself reading over again and again with a desire to fully understand the tale being told. The prose is elegant, with beautiful words well chosen for their poetic effect, but also not at the expense of not understanding the storyline. Overall, Light of the North Star: The Descent will be a treasured read for anyone with both an appreciation of poetry and a desire to learn more about Indian history and culture.