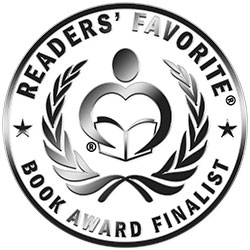 Reviewed by Lit Amri for Readers' Favorite
"This short book is GUARANTEED to help you realize all of your dreams and aspirations, and to do so faster than you ever thought possible -- if you will just take the prescription without fail. In fact, the information contained in this book will likely have far more value and use to you than anything you ever learned over the course of a high school, college and post-graduate education."

Most or perhaps all self-help books are bold in terms of bold affirmations but I haven't read one that was quite as direct. Halfway through chapter one, I wondered if I was reading another version of laws of attraction. I wasn't wrong but not correct either. Murnane states four mental laws of the universe as keys to great accomplishments:

Law of Belief: Whatever you believe, with feeling, becomes your reality.
Law of Expectations: Whatever you expect, with confidence, becomes your own self-fulfilling prophecy.
Law of Attraction: You attract people and circumstances into your life that harmonize with your dominant thoughts, especially your dominant thoughts "emotionalized."
Law of Correspondence: Your outer world is a reflection of your inner world.

Limitless: How to Be, Have, Do and Accomplish Anything by Larry Murnane provides straightforward techniques, with clear examples of how to make the most of these laws and other steps towards goal fulfillment and maximizing happiness. As a lawyer by education and background, Larry Murnane's approach in Limitless has a clear-cut practicality that I truly like. On the whole, a great mindset is the golden path to reach our 'dreams' that can be achieved when we envision, plan and act on them. Limitless is short but substantially enlightening; this is a book that I will read time and again. A commendable work from Murnane.