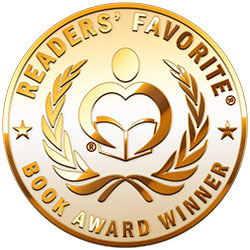 Reviewed by Dr. Karen Hutchins Pirnot for Readers' Favorite
Local Tribes by Thomas Hansen Hichenbottom has a surfer on the cover, and this might discourage some potential readers from opening the cover. That would be a mistake. As the story begins, Santa Cruz native, Marco D'Giorgio, finds himself graduated from high school without any direction and somewhat lost because of the recent death of his father. His parents had a poor marriage, and Marco's mother took to alcohol to assuage her restless feelings. As if that were not enough, Marco then receives a draft notice. It is 1966 and the Viet Nam war is unpopular and a source of negative feelings in the community at large. Marco's father was a Navy veteran, and although Marco values the contributions of his father and other such veterans, he has fears of mutilation and death which are incomprehensible to someone his age.

Marco has just split with his girlfriend, someone who would generally be in a position to offer comfort and support. He turns to his buddy Jeremy and other surfer friends who feel unappreciated by the traditional "jocks" in the area. While there to help Marco emotionally, the friends can do little to assist Marco with his dilemma concerning the draft. He has already missed his draft physical, and now the Feds are after him. Marco is helped by his Uncle Joe and a mysterious person who brings him food and comforting messages while he attempts to hide from the Feds. When Jeremy and Marco then find themselves alone and afraid, they are both confronted with their worst fears.

This is a hard-hitting, often bitter and wild coming-of-age book in which a confused, angry and tortured youth must make decisions and bear the consequences of those decisions. At first, I found myself being angry at Marco's immaturity and indecision, and then, because of the lovely scripting and character development by the author, I found myself relating to the Marco character and wanting to help facilitate his growth to adulthood. This is seemingly a story about a surfer, and yet, it is far more than that. In the end, it is a story about chance, circumstance, emotional development and having to answer to the realities of life.