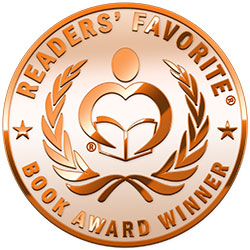 Reviewed by Joel R. Dennstedt for Readers' Favorite
"Until she hears the bus driver swear, Camille isn't worried." With this instantly captivating and encapsulating opening sentence, Jessica Winters Mireles begins her highly engrossing, impeccably written novel, Lost in Oaxaca. In fact, the novel is so well written, it begs to be reviewed on two levels: that of the writer, and that of the reader. Why? Because Ms. Mireles does what any good artist does – she makes the hard look easy. From a writer's viewpoint, one notes the many plotting pitfalls so narrowly averted at every turn. But this bus does not take a fateful muddy plunge. Rather, it navigates its way artfully past clichés and easy expectations toward a most satisfying end. Along the way, the story moves with competence and skill derived from intense and committed effort. The reader does not see this, however. The reader simply enjoys a wonderful story wonderfully told.

Jessica Winters Mireles also navigates two distinctly different cultural worlds in Lost in Oaxaca, and she captures both impeccably. Her tangible knowledge of southern Mexico and the intrinsic warmth and communal caring of its indigenous people is without flaw. Every nuance of that culture is perfectly conveyed by the author. Ah, but the plot. A rather spoiled but highly damaged young woman, Camille, a piano teacher living with her mother in Santa Barbara, flies to Oaxaca, Mexico to find and return her recently disappeared student, a natural virtuoso and the key to Camille's ultimate success. On the way to a small outlying village, the bus Camille is riding on takes its fateful plunge. Thus begin Camille's cultural education and transformation, and the aforementioned wonderful story so wonderfully told. A virtuoso performance.