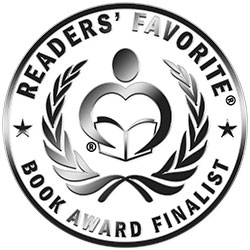 Reviewed by Saifunnissa Hassam for Readers' Favorite
Barbara Hoffbeck Scoblic's Lost Without the River: A Memoir is about growing up on the family farmstead in South Dakota, and of the strong and continuing influence of those years and the farm itself long after she leaves home. In 1926 her parents, Roy and Myrtle Hoffbeck, moved to the farmstead in the Big Stone City area. The Whetstone River runs right through the farm. Scoblic, the youngest of the seven Hoffbeck children, writes of life on the farm from the 1930s to the 1960s. The chapter titles reflect everyday life, farming, weather, floods, the Great Depression and the Great Drought. The stories are about family love, personal courage, resilience, and a love for nature. The farm was sold in the 1970s. After her parents passed away, she and her siblings continued to visit the Big Stone City area.

I found Barbara Hoffbeck Scoblic's memoir absorbing and fascinating. I loved the sketches and vivid descriptions of the farmland, the Whetstone River with its Big Rock, and its bridges; the gentle hills and prairies with wildflowers. The river was a place for swimming, fishing, and solitude. It also posed a grave danger in times of floods. I loved the delightful titles Scoblic gives to two floods that she recalls: "The Year the Chicken Coop Floated Down the River" and "The Year the Bridge Went Out". I loved the contemplative and thoughtful nature of her poems about family and farm, the passage of time, of love and loss: "Dirt" and "Dirt Revisited", "Mourning Dove" and "Lost". I admired the courage and strength with which she writes of her sister Dorothy, of her conflicts with her dad, of doubts about being a farmer, and finding her place in life.