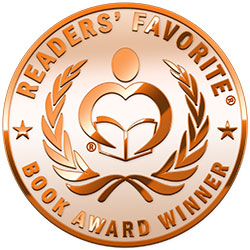 Reviewed by Emily-Jane Hills Orford for Readers' Favorite
Most young girls love to shop; they love to go to the mall to hang out and look around. Imagine if you actually lived at the mall! Right in the center, in the heart of it! And, what if your house is like a giant wishing well that people toss coins at and into, usually down the chimney. Other things are tossed down the chimney, too, but the coins are the most useful and least disgusting. Chloe hates her home, hates her neighborhood. I mean, really, who would want to live with storefronts as your neighbors and shoppers as the gawkers? And that's when things really start to get weird. It all begins with the egging of a storefront and the blame somehow goes back to Chloe and her mom. Can Chloe's new mystery group at school help solve this mystery? Before someone really gets hurt?

Kimberly Baer's middle-grade novel, Mall Girl Meets the Shadow Vandal, is a great mystery for young readers, with a very unusual setting, which one could argue is all a part of the mystery. The reader will instantly feel connected to the protagonist, Chloe. The story is told in the first-person narrative and Chloe, the narrator, tells a compelling story. As she describes the wishing-pond scenario of their little house in the middle of the mall, the reader will share a chuckle at the list of things tossed into the chimney and around the yard outside. The yard is another interesting attribute – it's not real, but fake grass, to prevent the family, which is only Chloe and her mother, from having to cut the grass or dig up weeds or water or any one of those usual yard things one does.

There is a lot of humor in some of the crazy things Chloe describes, but there's also a lot of angst. The reader will have to agree that even though the stores are all around giving easy access for a shopping spree, there is no privacy. And that's one thing a teen girl craves the most: privacy. It's a good thing Chloe's a reader and she likes reading mysteries because as the plot thickens around a series of unusual nocturnal happenings in the mall, it takes all her Nancy Drew sleuthing skills to solve the mystery. A great read full of fun, adventure, mystery, and the trials of making friends in the very critical teen world.