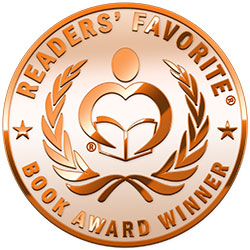 Reviewed by Emily-Jane Hills Orford for Readers' Favorite
People dream of winning the lottery big time. What they don't realize is the grief it can cause for those who do win. Josie won the big one: the $458 million jackpot, to be exact. Everyone suddenly wants to be her friend; extended family drop hints of financial requests; boyfriends are unreliable, especially after they manage to get their hands on a few mil. What's a girl supposed to do? Josie takes up residence in Autumnboro, invests in a friend's dream of a cozy inn, and buys a specialty gift store, Pumpkin Everything. That and a big house and a posh car and Josie is ready to settle in for the long haul. Alone. She donates and volunteers her time for noble local causes and, when she reads an article about the vast number of people who spend Thanksgiving all alone, she decides to host a huge Thanksgiving feast for anyone who wants to come. Now, if she can just get her mother to stop trying to fix her up. She's quite content on her own, except when the cute funeral planner, Riley, starts unsettling her emotions. Just when things start to totally unravel, Thanksgiving arrives with a blizzard, but that doesn't keep the lonely away from Josie's Thanksgiving feast.

Beth Labonte's novel, Maple Sugar Crush (An Autumnboro Sweet Romance Book 2), is a cozy romance, one that makes you want to curl up in front of a warm fire with the book in one hand and a sweet maple sugar drink in the other. The characters and situations are totally believable and the plot develops at a relaxing pace, with a few unexpected twists and turns along the way to spark renewed interest. The descriptive narrative is well-constructed and dialogue is used effectively. The reader is instantly immersed in the world of Josie's life in a quaint little town called Autumnboro. A charming romance that will warm the reader's heart.