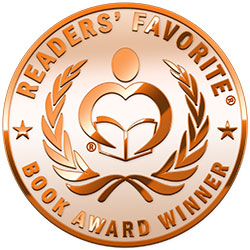 Reviewed by Cheryl Schopen for Readers' Favorite
In Maybe Baby by Kim Golden, Laney Halliwell wants a baby and decides to tell her boyfriend of five years, Niklas, that she would like to start trying. To her surprise, he informs her that he had a vasectomy years ago after having two kids with his ex-wife. She asks him to reverse it and he says no. She can't seem to let the idea go of her becoming a mother, and being step-mom to Niklas' irritating teenage kids doesn't count in her mind. So, taking the advice of her friend, she visits an unconventional sperm bank. It never crossed her mind that she would meet someone like Mads and begin falling in love. Suddenly, Laney is torn between two men. Will she stay with Niklas and realize that he has been the love of her life all along? Or will she take a chance with Mads and see if this instant attraction and chemistry between them can be something more?

Kim Golden is an amazing writer and storyteller. She made these characters so completely real; I was so immersed in Laney's life and I cared so much about what happened to her that I was pretty much devastated that the book had come to an end. Her thoughts and feelings were so genuine. And as with all love triangles, you will most likely pick a side. I am not going to give anything away, but I will say that this story is about following your heart; the tough part is figuring out what your heart wants. I wholeheartedly enjoyed this book, and I definitely recommend it to any fans of romance or women's fiction. Maybe Baby had it all. It had realistic characters with realistic actions and behavior, a unique and entertaining plot that will keep readers hooked from the first page, and romance that will make your heart flutter and put a smile on your face, making this fantastic book a must-read. I am beyond ecstatic that I found this author. I cannot wait to read more of her stories.