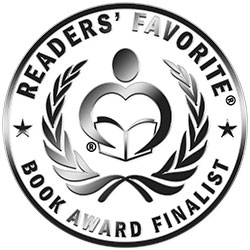 Reviewed by Tammy Ruggles for Readers' Favorite
Mayhem in the Moongarden, by E. L. Seer, is a magical, mysterious children's book for 4th-6th graders, and even the young at heart will enjoy it. Filled with interesting characters and a compelling plot, this story has all the bells and whistles that attract young imaginations. The plot begins with wedding plans, and involves Grubner Trowel, a dwarf who yearns for bigger responsibility and admiration from Mildred Moongarden, his mentor, but does he have what it takes? He finds out when Mildred leaves on business and he has to watch over Moongarden. The Ravishers bring mayhem, since the Moon Orchard feeds everyone, and it's up to Grubner to deal with the threat before Mildred comes back home to total destruction.

Seer is really two authors, and they definitely have their finger on the pulse of what makes young readers happy. Such imagination and cleverness are at play in this story about Caretakers and intelligent beings. The alien-like plant life comes alive in this intriguing world Seer has built. The story is full of rich detail, vivid imagery, and an even pace that will have children flipping through the pages. There are valuable lessons embedded in the story, but aren't really overt unless you're looking for them. It's generally an entertaining book with likeable characters and a plot of conflict and urgency. The writing is lyrical and fanciful, but still grounded in some reality, which makes it a personal and relatable story. The sense of humor will be well-appreciated, and the classic good against evil theme is a reliable and enjoyable vehicle. What I like about this book is the variety of personalities in the characters, which come across as identifiable without being cliched.

The illustrations help bring the story to life, and, with all the activity going on with the characters, you may think this would be a difficult book for young readers to follow, but it turns out to be a breezy read that should hold most young attention spans. Readers will appreciate the introduction of the characters in the beginning of the story, as it helps lay the groundwork for the plot that follows. If you or a child you know has ever imagined the secret lives of gardens, plants, and otherworldly creatures, Mayhem in the Moongarden, by E. L. Seer, is one book to satisfy your curiosity.