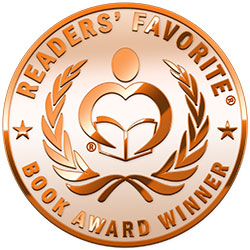 Reviewed by Kristen Van Kampen (Teen Reviewer) for Readers' Favorite
Most people have heard of the Disney Corporation, but not everyone knows the story behind it. Meet the Disney Brothers by Aaron H. Goldberg tells the story of the men behind the animation studio: Walt Disney and his older brother Roy. The book begins when the two are children growing up on a farm, and finishes with Walt's death in 1966 and Roy's in 1971 and tells of all the events in between, like the first time Walt was paid to draw something, his job as a news butcher on a railroad, his role in World War I, the first cartoons Walt made, the loss of Oswald the lucky rabbit, the making of Snow White, and the opening of Disneyland.

I really enjoyed reading Meet the Disney Brothers. I learned a lot from reading it and found it very educational. The book is well written in chronological order of the events the Disney brothers faced. I loved that the book included fun facts about Disneyland and Walt Disney World, which are all very interesting. The book is very informative and well researched. It also includes pictures on some pages, which are all very cute and well-drawn and the chapter titles in the iconic Disneyland font adds a nice touch. Walt Disney's story is a very inspiring one about never giving up, and I'm really glad that the author chose to tell it. This is an absolute must-read for all Disney fans, and I would definitely recommend it.