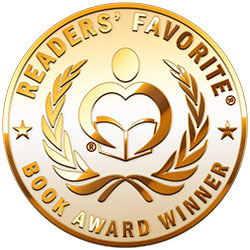 Reviewed by Vernita Naylor for Readers' Favorite
Relationships are hard and incorporating the elements of love makes it extremely difficult. You see someone who you're immediately attracted to and desire to spend the rest of your life with, then three months later everything changes. Why? If you are looking for answers to understand why this initial attraction fizzled out so quickly, you've come to the right place. Love biologist Dawn Maslar unfolds the mystery about the various phases of love, the power of love, falling in love, the impact that love has on the brain, the essential elements of real love, the difference between how women and men process love, and the role that Mother Nature plays in her book Men Chase, Women Choose: The Neuroscience of Meeting, Dating, Losing Your Mind, and Finding True Love. Through extensive research and personal experiences, the author pulls no punches in helping the reader to dig deep in understanding what it takes to find true love and how to maintain it.

Men Chase, Women Choose is a must because it allows the reader to go on an odyssey of love. This book is ideal if you're really curious, want to improve how you love, and see the process from the man and woman's perspective. Once you discover these precious gems, you'll have a better chance of making a solid connection. I was floored when Dawn Maslar revealed how love is not an event but a process with distinct biological phases. This statement alone answers why so many of us fail at love and the divorce rate is so high due to a lack of knowledge. If love is a process, this means that we must be ready for the long haul and not a sprint. This is why the information contained in this book is necessary for making a paradigm shift in our lives. Love can become a beautiful experience and last a lifetime when you learn the rules. Highly recommended. Enjoy!