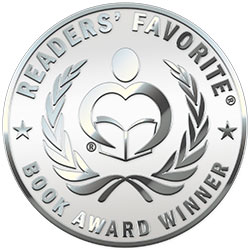 Reviewed by Lucinda Weeks for Readers' Favorite
Mirror of the Body: Your Mouth Reflects the Health of Your Whole Body by James E. Rota, DDS, is a fascinating and eye opening look at the little known ill effects of mercury poisoning due to common dental fillings. This informative guide begins with a fascinating in depth look at the author's young life and his decision to go into dentistry. The author describes being exposed to mercury as a youth and was soon battling with undiagnosed health problems. These common but often undetected health problems included allergies, symptoms of attention deficit disorder, constipation, sleep disturbances, and lethargy. Other symptoms that developed later included chronic fatigue syndrome, burnout, depression and Epstein-Barr syndrome. On top of these symptoms, the author later developed memory lapses, ringing in the ears, and an unhealthy weight loss.

Dr. Rota describes how he slowly began to realize that these symptoms and others were the result of exposure to the second most toxic element known to man, mercury. The author describes that everyone who has mercury dental fillings is at risk of developing similar symptoms caused by mercury vapor emissions inside the mouth. These emissions can be absorbed into the human blood and also affect the brain. The book goes on to describe practical treatment approaches that include removal of mercury fillings, colon cleansing and detoxification, and change in diet. When these techniques are employed, a person might expect to see a decrease in symptoms.

This book presents a powerful look at a problem quietly affecting most of the world's population who are daily exposed to mercury through dental fillings, light bulbs and more. This book is practical and down to earth. The author provides a mountain of scholarly research in a way that is interesting and easy to understand. Deserving of becoming an international best seller, this is a must-read for everyone concerned about their health as most people are at risk for mercury toxicity. As someone who has personally experienced many symptoms associated with mercury toxicity, I found this research fascinating. Before reading this book, I had never heard of the risks associated with mercury dental fillings. I highly recommend this informative book; Mirror of the Body: Your Mouth Reflects the Health of Your Whole Body to people all over the world who have been exposed to mercury and who care about their health.