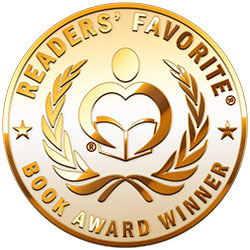 Reviewed by Rosie Malezer for Readers' Favorite
Missing is the first volume in the Crime Cats book series, written and illustrated by Wolfgang Parker. Young teen Jonas Shurmann works as a volunteer at his mother's veterinary surgery. While he doesn't mind helping out his mother, Jonas is certainly not a fan of cats. He believes cats are spoiled, treat humans abysmally, and have no manners. As he carries a feline patient into one of the consulting rooms, Jonas hears yelling. He pokes his head out and sees a man in the reception area, desperate to put a notice on their board regarding his newly missing cat. It isn't until the notice is pinned to the board that Jonas realizes how many cats are actually missing, as the board is completely covered with notices from frantic owners. The following day, Jonas is bullied for a chicken costume his father had bought for him for the Halloween dress-up at school. During a scuffle on the way home, one of his school books is thrown into the yard of the neighborhood's haunted mansion. As he tries to retrieve it, Jonas hears a voice nearby. When he looks up, Jonas is surprised to see the one-eyed cat, Neil Higgins, which he had been carrying to his mother's consultation room the previous day. Neil tells Jonas to return at midnight and help investigate the feline disappearances, all of which point to the haunted house. When Jonas teams up with Neil Higgins and his investigative sidekick, CatBob, their investigations lead them directly to the haunted mansion, but nothing can possibly prepare them for the shocking secrets within.

Oddly enough, this book makes me nostalgic for my childhood, as the storyline is solid and it tells a great tale which holds the reader's interest in its entirety. Wolfgang Parker's tale of a bully victim who finds the superpower of being able to talk to and understand cats is unique, whilst being filled with both fun and drama. Jonas' assumptions about cats are quite wrong, and he discovers how harrowing and endlessly dangerous life can be in a feline's 'shoes.' While cats are not as strong as dogs, their agility enables them to escape danger by seeking out much higher ground. The lessons which Jonas learns from his feline friends enable him to safely rescue one particular cat which finds itself blinded after it is stuck with a bag on its head. Jonas' determination to pursue the terrified animal as the bullies look on and laugh is fueled by his mysterious connection to his new found friends.

Missing is cleverly told, well thought out, and reminds me of the days of well-written children's stories by Enid Blyton. I foresee Wolfgang Parker's Crime Cats series being on home bookshelves for years to come, and feel that this book would be enjoyed by readers of all ages, as it contains all of the essential ingredients of an epic story: drama, despair, tragedy, humility, action, adventure, fun and a decent dose of aptly paced humor.