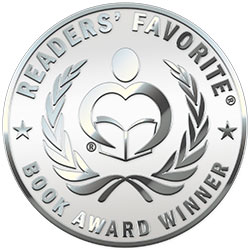 Reviewed by Susan Sewell for Readers' Favorite
Why are children vanishing from their beds in the middle of the night? And what does the local toymaker have to do with their disappearances? Find out in the exciting children's fantasy, Mr. Figgletoes' Toy Emporium by M. J. Evans. The story begins on East Sherman Avenue in Coeur d'Alene, Idaho, where an exclusive and delightful toy store is located. Owned by Mr. Figgletoes, the enchanting shop contains a vast selection of unique toys. Recently, a scary witch with evil plans for the children of Coeur d'Alene has infiltrated Mr. Figgletoes' Emporium. Now, after making a purchase at Mr. Figgletoes' shop, select customers, along with their new toys, disappear during the night. What is the mean old witch going to do with her captives? Can Mr. Figgletoes be trusted?

Mr. Figgletoes' Toy Emporium by M. J. Evans is a delightful and entertaining children's fantasy book with an important message. With enchanting imagery, incredible illustrations, and a thought-provoking plot, this charming story captures the essence of childish qualities and dispositions. Easy to read and understand, it promotes unconditional love and consideration for others. Capturing the heart and imagination, the characters are engaging, realistic, and relatable. Jasmine, Frederick, and Brinnli accurately display the characteristics of an average child. I admired how Parker passed on the lessons life had already taught him to the others. It was gratifying to witness the children emotionally grow and mature as they began to realize the world didn't revolve around them. With a wicked witch, magic, and a mystery, children from the ages of eight and up will love this enchanting book.