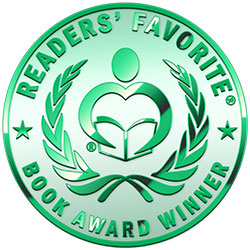 Reviewed by Christian Sia for Readers' Favorite
Murder-Bears, Moonshine, and Mayhem: Strange Stories from the Bible to Leave You Amused, Bemused, and (Hopefully) Informed by Luke T. Harrington is an unusual collection of biblical stories that will not only entertain and stun readers but will equally push them to question the morality of some of the biblical heroes. Eccentric in nature, this nonfiction book tells readers stories they won't hear from the pulpits, but that are documented in the Bible. From David, the favored king of Israel who danced naked, to Noah the hillbilly, to Herod who was eaten by worms, to Jesus being vain by cursing the fig tree, to Lot being raped by his own daughters, and many more.

Luke T. Harrington knows his stuff and comes across as one who has meticulously researched not only the stories that are shared in this book but the culture and context in which they happened. While readers and Christians will adore prophets like Elisha, they will be surprised at their idiosyncrasies and acts of wickedness for the most idiotic reasons. The book features themes ranging from prostitution to gratuitous nudity, from butts and poop to rape, from unwarranted violence to magic, and more. While these are hilarious tales humorously told, they capture one of the essential elements that Bible devotees hardly see: biblical heroes were deeply human. They were men and women with flesh and blood running through their veins, and they got really crazy at times. Murder-Bears, Moonshine, and Mayhem is a fresh breath of air for readers who dwell too much on the morality of some of the characters in the Bible that they are called to follow. Beautifully written and never lacking the rare sting of humor to have readers doubling over with laugher.