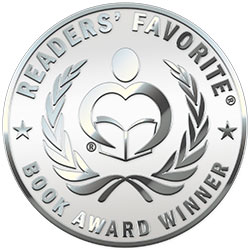 Reviewed by Liz Konkel for Readers' Favorite
Murder, Curlers & Kilts: A Valentine Beaumont Mystery by Arlene McFarlane is the fifth book in the series. Valentine should have known that the multicultural fair wouldn't be all fun and games. When she finds a dead body in a kilt, she stumbles headfirst into another mystery. Valentine dives headlong into the mystery despite Detective Romero wanting her to stay out of it, which only adds to her desire to learn the truth even if she must start her own investigation. Adding fuel to the fire, Jock de Marco keeps appearing along the way and insists that there's more between them than friendship. Add in a dose of family drama and Valentine has her work cut out for her.

The multicultural fair provides a rich atmosphere through various cultures while creating the ideal environment for sleuthing, murder, and mystery. The story is playful and has a lighthearted tone that places kilts at the forefront of the plot. Arlene McFarlane has delivered a mystery with suspense, humor, and flirty romance in a plot that has a fun tone and personality. The plot focuses on her chasing after a killer, though the story finds time for romantic encounters. Valentine is dating Detective Romero, and while their relationship isn't without complications, the two have genuine chemistry. The hint of a love triangle can be found throughout as Jock continues to pop into her life without remorse. He's attractive, seductive, and determined to win her heart, which creates a conflict for her love life.

Valentine is surrounded by delightful characters from two handsome men to her humorous family. The characters provide her with an assortment of suspects while also being great resources of banter such as with her friend Max who always has humorous comments. Her family has a natural inclusion within the story and shakes up the plot with a few family issues, though her Great-Aunt Tantig shines the brightest with her love of Tic Tacs and her disdain for being coddled. Arlene McFarlane flawlessly blends mystery and humor with a dash of flirtation and sizzling chemistry that brings Murder, Curlers & Kilts to life with charm, witty dialogue, and plenty of kilts.