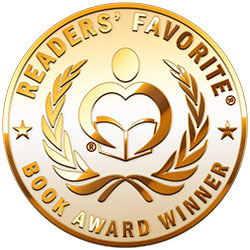 Reviewed by K.C. Finn for Readers' Favorite
My Dad is a Mad Scientist is a science fiction adventure book for children penned by author Matthew Cox, and forms the first book in The Adventures of Ubergirl series. Twisting the traditional conventions of the superhero genre in new and interesting ways, we meet the young Kelly Donovan when she is just nine years old. Precocious and advanced at school, Kelly is a loner with few friends, and she retreats often into the comic book world of heroes and villains for solace. But when an alien invasion gives her actual superpowers, she vows to use them to rid the world of evil. There's one small problem: her own father has vowed to do just the opposite.

Comedic and crazy, but with a lot of heart, the work of author Matthew Cox is sure to tickle the funny bone and warm your heart at the same time. I really enjoyed the presentation of Kelly as an outsider type, but someone who is still kind and friendly despite her introversion. The plotline with aliens travels from freak occurrence to a really interesting and credible conclusion as the plot progresses, and I particularly enjoyed the numerous puns and quips planted in the quirky narrative. This is definitely a book that can be enjoyed by adults and children together, and one which subverts many conventions of comic book and superhero plots in fresh and entertaining ways. Overall, My Dad is a Mad Scientist is a highly recommended read for ages eight and above.