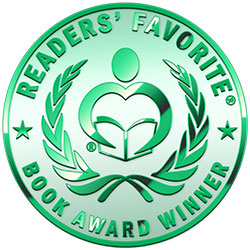 Reviewed by Steven Robson for Readers' Favorite
Sava Buncic's Need to Want lays bare humanity's unrelenting and ageless dance with nature, where survival is woven into the fabric of natural resources upon which we live or die. In a far distant future, the sun burns with a ferociousness that drives all living creatures into protected shelters, unable to negotiate its intensity for any significant period of time. When a handful of adults and children arrive on an unknown island, after fleeing from a world leached of any possible future by overutilization and climate change, a new societal microcosm takes shape and begins anew. Will this reborn community learn from their past or follow what may be inherently contained within all of us; a path to crave more than we need? A Need to Want.

Need to Want by Sava Buncic is an extremely thought-provoking and, in some ways, disturbing read. As I progressed through the story arc, there were many times when I found myself torn between viewpoints, and I still cannot say with certainty that I would have chosen the right path to follow, even having the hindsight I now possess. These philosophical issues are what humanity has grappled with for our entire existence, and Need to Want brings them into crystal clarity. The characters striving to preserve our future are all very real, and their experiences are not only interesting but fully engaging, drawing you into their adventures and subjecting you to extremes of both joy and heartbreak. I found this to be a very stimulating and emotionally invigorating read.