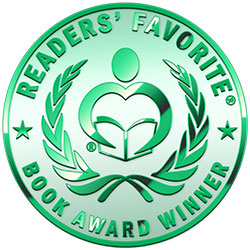 Reviewed by K.C. Finn for Readers' Favorite
Nicki Got Spunk is a work of fiction in the contemporary romance, interpersonal drama, and slice-of-life subgenres, and it forms the third novel in the Colors of Happiness book series. The work is best suited to the general adult reading audience and contains some non-graphic romantic scenes. Penned by author Annette G. Anders, we find ourselves along for the ride with protagonist Nicki, who intends to escape the errors of her last relationship by having a little rest and relaxation with her sister on Martha's Vineyard. Little does she know that the hunk she wants to pick up for some harmless fun comes with a lot more baggage, intensity, and deep feelings than she'd bargained for.

Author Annette G. Anders has packed a lot into this bright and fast-paced romantic read, not least in the swell of character development and intense relationship dynamics that she creates right from the start. Nicki is an instantly likable rogue of a character, attempting a regret-free lifestyle after ditching the prospect of a terrible marriage in her future. Parker is a well-developed male lead with a ton of complications of his own, and I really enjoyed the way the author conveyed familial pressure and expectations in his emotional story arc. This makes for some highly realistic interaction and a believable romance plot that deepens well over time and really has you rooting for the couple's happiness by the end. Overall, Nicki Got Spunk is a very entertaining read for those who want to get deeply invested in a well-penned immersive love story.