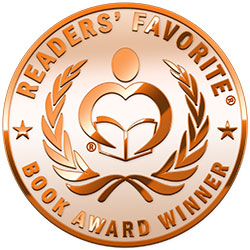 Reviewed by Susan Sewell for Readers' Favorite
After years of evading the assassins who killed her husband, a retired spy and her young son seek refuge in a small town in the captivating suspense novel Ninja School Mum by Lizzie Chantree. Skye and her husband Reece were elite government spies and very much in love. When she gave birth to Leo, their lives became complete. Shockingly, everything changed the night Skye stayed home with Leo instead of participating in a covert operation. Compromised by a traitor, the whole team died in an explosion, including Reece. Taking Leo, Skye moved all over the world, changing their identities as they went. After years of running, Skye settled in a small town, hoping to put down roots. When Leo and Allie, one of Leo's new friends, are targeted by a school bully, Skye befriends Allie's Aunt Thea, and together they work on eliminating the bullying problem. But as Skye's friendships grow, jealousy and malice are bubbling beneath the surface, jeopardizing her new existence. Has Skye found a safe haven to start over? Or is she still in danger?

Ninja School Mum by Lizzie Chantree is an entertaining suspense novel filled with intrigue and mystery. It is a captivating book that held me spellbound from the first page. Cleverly embedded within the plot, a web of deception and betrayal unravels gradually to reveal an astounding and unexpected conclusion. The village and estate settings are inviting and inhabited by interesting characters that create an ideal background for the main character's dramatic conflicts. With twists and turns that include manipulation, duplicity, and a touch of romance, it is an exceptional novel that will delight adult readers who love stories filled with drama and suspense.