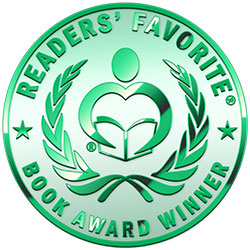 Reviewed by Lesley Jones for Readers' Favorite
In the second installment of the Cody Musket series, No Pit So Deep by James Nathaniel Miller II, four years have passed since Cody and Brandi have married. Cody and Brandi still fight tirelessly to end child trafficking, when their 7-year-old daughter is snatched by a South American cartel with an old score to settle with Cody. Together with a group of elite fighters, Cody and Brandi track down the cartel to Librador in Central America, hoping Knoxi remembers the survival skills Cody has taught her. Their mission uncovers a gruesome operation of child trafficking and torture on a huge scale. As they head into the Amazon jungle, they are pursued not only by mercenaries hired by the cartel boss but also must survive the dangerous animals that live there. As they arrive back home, another deadly event leaves Cody fighting for his life and he finally discovers the meaning behind his strange visions and dreams.

No Pit So Deep by James Nathaniel Miller II is an intense and gripping story and knowing it is based on true life events made it even more emotional. I loved the relationship between Brandi and Cody; they were soulmates and the bond they shared was truly remarkable. Knoxi was a little firecracker, sweet, brave with a heart filled with love for others. Even though she was facing her own horrors, she put her own fears to one side to reassure the other children. This quote from little Knoxi really brought a tear to my eye:
"And I remembered you told me that just because you're afraid, it doesn't mean you aren't brave." Every character was well developed and extremely memorable. Even though the commandos were amazing fighting machines, their softer side shone through too, which made them all the more realistic and likable. The fast-paced storyline was interspersed perfectly with moments of conflict and endearing scenes between the characters. I thoroughly enjoyed Cody's spiritual journey and the tension-filled ending. The sinister and powerful network they uncover will really make you question the motives of some influential members of society. An emotional read by an amazing author.