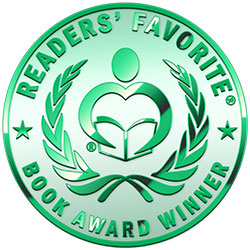 Reviewed by Erin Nicole Cochran for Readers' Favorite
Rohit Bhargava's non-fiction business book, Non Obvious Megatrends, is a treasure trove of brilliantly predicted trends that are set to change the face of society, if not the faces of the individuals around us, although hopefully not in any literal sense. One of my favorite quotes within Non Obvious Megatrends is: "Trends can help us anticipate the future and change what we do and think." And Non Obvious Megatrends does just that; it will ultimately and entirely change how you view the can't-sit-still-for-a-second technological world that we've been living in for the past two decades or longer. Its narrative is sharp, witty and understandable.

After reading Rohit Bhargava's Non Obvious Megatrends, I felt more intelligent. I doubt if my IQ went up, but what you feel about yourself is more important than the reality of what someone might put down on paper. One of the things that I really liked was that Non Obvious Megatrends is a continuously revised edition. By the time most authors put something out, it's already outdated by however many months. To me, this felt very in line with what we're seeing today as a society. Bhargava includes several advances in technology in other countries that many may not know. One that stayed with me was a "slow checkout line" in Scotland, designed to be used by patrons who are elderly or physically and mentally disabled so that they won't be rushed by other customers. Another ingredient that always resonates with me personally is the use of quotes and newly coined terms. Some from bygone brilliant minds and those still present, bridging the past to the present. Rohit Bhargava's Non Obvious Megatrends is a book you won't put down, and it's one that you can count on to continuously be updated.