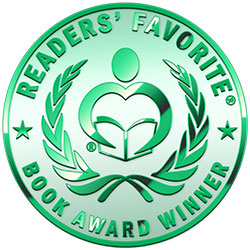 Reviewed by Benjamin Ookami for Readers' Favorite
Whether it is the many years that Roland Allnach has spent working hospital night shifts or just an overly imaginative mind capable of shaping one of a kind horrors, the reason why he has won so many literary awards screams out in every dose of flat out weirdness that can be found in Oddities & Entities 2: Vessels. In the short story Defaeco, a man who goes by the alias of John uses the services of a woman named Eve to, shall we say, go on a journey. For fans of dystopian fiction, the short story Parts with Hearts forces a father and son to make tough decisions for the benefit of the military. Six short stories, one poem, one novelette, and one novella are the pieces of this collection.

This is one journey into the weird I'll never forget. Our bodies are things that we will only escape through death. We die and we leave our vessels. For the characters in some of these stories, escaping their vessels are not that simple and I don't exactly know how to put into words the weirdness of some of the creatures I've read about throughout the course of this book. I've never encountered Allnach's oddities anywhere else. The novella Overlay revolves around two shape shifters, but the oddness and horror of it all comes with Allnach's own unique twists. His originality coupled with his well developed characters and amazing story telling capabilities fuse together to become an unforgettable book in the horror genre.