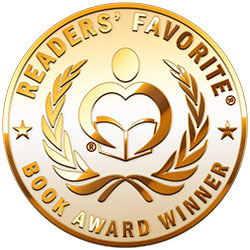 Reviewed by Tammy Ruggles for Readers' Favorite
Off Our Chests: A Candid Tour Through the World of Cancer, by Liza Marshall and Dr. John Marshall, is an intimate, honest memoir and self-help book about what it's like to have cancer. Featured in The Washington Post's 10 Books to Read in May 2021, these two authors are husband and wife who help others by sharing their own perspectives of breast cancer and advocacy. I love the alternating POVs as it brings you into the hearts and minds of Liza and John. If you've never known someone personally who's dealt with breast cancer, or wonder how you would handle it, this book can act as a reference/advice guide, but also a personal account of what you may expect on an emotional, physical, mental, and spiritual level.

This book takes you inside Liza's diagnosis, treatment, and what follows after a double mastectomy. These issues aren't simple and can be overwhelming for those going through them, but their true stories may help you when you need it most. Even though John was chief of oncology, he endured tremendous pain in fearing that he may lose his young wife and mother of their children. He understood the medical aspects of what to expect and what they were going through, but he was in no way prepared for the emotional journey of a husband, father, and caregiver. I think the reading audience will appreciate his inside view of research, expensive healthcare, and how tough it is to maneuver the gauntlet of cancer care. Liza too was unprepared for the impact cancer would have on her own life.

At times their story is painful, but the uplifting parts far outweigh the hurt. One part stands out as honest and real, and that is that they both went through the experience separately, not necessarily together or by the book--but in an individual way. As a former social worker, I highly recommend this book. For a private look inside cancer and the professional and personal issues associated with it, Off Our Chests by Liza Marshall and Dr. John Marshall is a must-read.