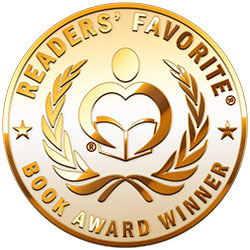 Reviewed by K.C. Finn for Readers' Favorite
On Loving is a work of fiction in the romance and drama sub-genres and was penned by author Lili Naghdi. Cross-cultural and powerfully emotive from the get-go, this novel begins in 1972 and takes us through the tumultuous life of protagonist Dr. Rose Hemmings. Encouraged by the blessing of her adopted father, Rose travels and explores Iran to uncover her Persian heritage, and there she finds a man who loves her with a passion she's never known. The problem is, Rose already feels deeply connected with another man back in New York City, one whom tragedy brought to her and whom she feels her life will never be separate from.

This is a work that swallows you whole into its deep tapestry of cultural beauty, making you think about love, companionship and the human need for closeness from entirely new angles and viewpoints. In the story itself, Rose is a well-developed figure who gives us confidence as she heads out to explore her heritage, only to be very emotively shaken by what she finds. These peaks and troughs of emotion are brought to life consistently and realistically in author Lili Naghdi's prose, weaving a plot which brings romantic turmoil to the fore alongside important issues of mental and physical health. On top of this is the conceptual layer with its poignant philosophy and the uncovering of the mythologies of love, which is the part that really stays with you long after you close the book. On Loving is a highly accomplished and recommended romance read.