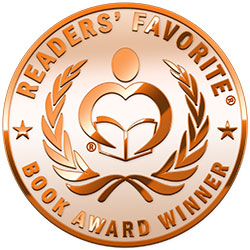 Reviewed by Jennifer Ibiam for Readers' Favorite
Shae had it all; a dashing husband, wealth, unrivaled beauty, and a thriving career as an actress. It all came tumbling down when she was diagnosed with breast cancer. Seth, her husband, left her for new arm candy, while she faced a bleak future fighting cancer and unable to work. Shae was over men because her mom had previously fallen victim to her absent and philandering dad. Shae wasn't looking for love, but fate had other plans. Nate showed up as her oncology nurse with his sweet personality and experience with cancer, both medically and personally. Gradually, they fell for each other, but while Shae pushed him away, he held on. Will love triumph? Will Shae live long enough to love one more time? Find out in The Other Side by TK Cherry.

The Other Side by TK Cherry is a contemporary romance novel that combines medicine and entertainment. It explored themes like courage, positivity, resilience, hope, grief, and the fickle nature of humans. I loved this book so much because it speaks of beautiful people suffering from any kind of illness, especially cancer. It tells us to smile, even when things look bleak. Honey was a perfect example, and this made her my most favorite character. She evoked from me an assortment of emotions as she went through her ordeal. I cried, laughed, got anxious, and more. TK Cherry wrote a sound story with a strong plot. The characters were also well developed and relatable. This book is just perfect, and I'd like to read more from TK Cherry.