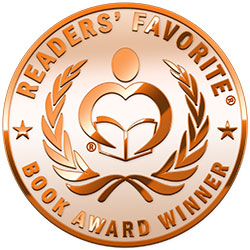 Reviewed by Jaimie Hope for Readers' Favorite
In Once Upon a Road Trip by Angela N. Blount, Angeli is about to graduate high school and she couldn't be happier about it. Sure, she's smart, taking college courses already and has a best friend, but she's never really fitted in among her peers. In fact, she's never even had a date. As happy as she is to be leaving the cliques and bullying of high school, Angeli is anxious about the future. She has no clue what she wants to do with the rest of her life. She's never been much of a risk-taker, but since it is the summer of her eighteenth year, Angeli decides it's time she went on an adventure.

She will be embarking on a two-month, cross country trip to meet with her online friends face to face. Her family and best friend think she's crazy for taking such a trip. If truth be told, Angeli thinks she might be as well. However, she knows the only way to discover who she is and what she wants out of life means she needs to step out of her comfort zone. Of course, she has no clue just how far out of her comfort zone she will go. Getting lost, being detained by the Canadian police, and being assaulted are just some of the things she'll deal with during her unforgettable summer journey.

This was a nice weekend read. The writing was easy to read and at a good pace. The plot was easy to get into, though a bit predictable. The characters were very well written and so dimensional that I was able to see them perfectly in my mind. Overall, this is a good Young Adult read if you're looking for a weekend book to take you out of your head for a while.