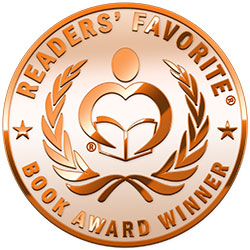 Reviewed by Tammy Ruggles for Readers' Favorite
One Disease: Redox Imbalance: How Stress Becomes Disease by Michael R. Sherer is a self-help book that could save your life. This author explains how redox (reduction of oxidation) imbalance in the body is responsible for stress-induced disease. As we have all read and learned, stress can contribute to several health problems, but Sherer describes how redox is responsible for almost all of it, from diabetes to cancer, to mental illness. He has accumulated a lot of information based on thousands of Pubmed articles and uses this to show you his innovative idea. Besides this information, the author explains in easy-to-understand language how to improve your health in various ways, from exercise to diet, to stress-reducing activities, since most illnesses and diseases can be prevented.

Redox imbalance may be a new concept to most readers, but it makes so much sense once you're reading the book. Understanding it is the first step toward better health and less stress. It could save healthcare expenses, anguish, and even lives. Researchers are aware of it, but this book seeks to educate the general public. The information isn't difficult to grasp, and I highly recommend it. It doesn't claim to be a miracle cure; it just encourages readers to learn about it and helps you sift through the medical information you hear from all sides. I gravitate toward sensible self-help books that give inside information on ways you can live a healthier life. For this reason, One Disease: Redox Imbalance: How Stress Becomes Disease by Michael R. Sherer could be one of the most essential health books you'll read this year.