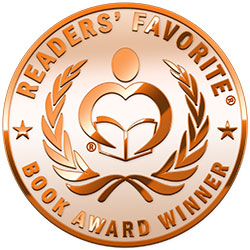 Reviewed by Trudi LoPreto for Readers' Favorite
Otzi's Curse is a blend of science fiction and history for a really interesting and chilling story. Adam Barfield is a neuroscientist and his son, Gene, is the victim in a scary and almost believable scenario. When Adam takes a sabbatical from his teaching position at U.C. Berkeley and heads to the Italian Alps, no one ever suspects the life changing events that will take place. Adam is about to change his life and the well-being of the world in just one quick moment of taking something from the newly discovered ancient iceman, an act that should never have happened. His son Gene is soon born from a surrogate mother in India and becomes the result of Adam's life-long experiment. Adam discovers a new immune serum that cures HIV and cancer and quickly becomes a hero, sought after by many. Adam manages to keep the details to himself, telling no one, not even his wife, son, and daughter of the particulars of his discovery. Adam knows and dreads that someday the truth will catch up to him and, when it does, his life will never be the same.

I found Otzi's Curse to be chilling, exciting, and wondered could this really happen. Author Mary June is brilliant in her character development and story line and it is hard to believe that this is her first novel. I was fascinated and drawn into the story quickly and totally surprised by the ending. Otzi's Curse is science fiction at its finest. I am usually not a great fan of science fiction stories, but this was an exception to the rule and is a book I really enjoyed and highly recommend.