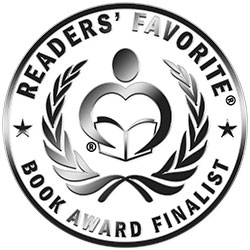 Reviewed by Anne Boling for Readers' Favorite
Overseer's Island has an unlikely hero. Jack Murphy is a down on his luck alcoholic in a dead end job. Carl Langum is Jack's elderly neighbor and only friend. Jack has dreams, more like nightmares. He dreams of his own death. Over and over again he relives his death from past lives. He relives each moment and detail. While the details may differ the results are the same, he is brutally murdered by a stranger. Jack knows death is coming soon. This time things end differently. Carl intervenes and stops the stranger before he can kill Jack. Carl is not the elderly friend Jack thought. He is a wizard and shares his knowledge with Jack. When the stranger once again attempts to kill Jack, Carl transports them back in time to where it all began.

R.C. Baze offers readers a delightful fantasy tale with a medieval feel. I've always been a fan of sword fights! This book is dialogue driven. The characters are exquisite. This book has an ending that hints at a sequel. I can hardly wait.