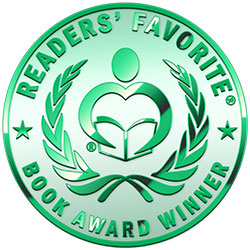 Reviewed by Lex Allen for Readers' Favorite
Rachel Hernandez, an anthropology student at West Texas A&M University, has discovered something that hasn't been seen in nearly two hundred years: in the depths of Palo Duro, a fabled cave full of Native American carvings and paintings. Shortly after her discovery, she vanishes without a trace, leaving only one clue—her boot prints in the trail that leads to the caves. Rachel's twin brother Ricky and her best friend Jordan seek answers in her disappearance, and what they find may be the biggest cover-up in all of history.

Author Andrew J. Brandt's latest Young Adult thriller, Palo Duro, is a prime example of entertaining, nail-biting, page-turning fiction built on a foundation of verisimilitude. A sense of reality in fiction separates the authors from the writing hacks. The setting is a real place in the Texas panhandle. Every character from the park rangers to the sheriff to the college kids that carry the bulk of the tale are absolutely true to life. Brandt keeps the pace up and the reader enthralled with a writing style that doesn't suffer long narratives full of minutiae that drag down the pace and add no value to the storyline. The rule "write what you know" works best when that knowledge is combined with a fertile imagination capable of linking reality to fantasy, conjecture to truth, and the mundane to the supernatural; Andrew Brandt is a master of the art. Fans of anthropology, suspense, the supernatural, mystery, and history rolled into an exciting thriller will love Palo Duro—guaranteed!