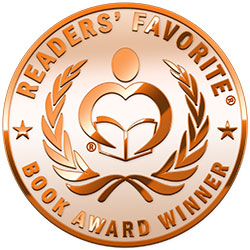 Reviewed by Lit Amri for Readers' Favorite
"Patalosh: The Time Travelers" is about Orion Spence, a ten-year-old boy who lives with his parents on Earth in Antarctica. His parents are gone, his home is destroyed and the HMS Exploricus airship is crashed. Orion knows it was "Red Eyes" who took his mom and dad; the horrible Emperor Daaggerd outside his window during the storm. He finds out that only he has the key to stop Red Eyes and rescue his parents. Orion begins his journey with his friends, to unravel the clues to the seven keys on each continent needed to open the Ancient Book of Spells and save his family.

What a way to revisit my childhood. Despite it being a children's book, it is fun to read and I have no doubt that young readers will find it fun as well. The short chapters are well-suited for impatient kids. The story is lively with an amazing, cool plot of time travel, magic and adventure and visiting different continents on Earth. On top of that, the illustrations are fun and marvelously done. Authors Z Altug and Tracy Gensler know how to entertain and engage young readers with their descriptive writing. There is even a Patalosh pumpkin pie recipe for readers to try. Moreover, Orion's favorite training programs and food list are a cheeky way to highlight Altug and Gensler's background as a fitness consultant and a dietician. Parents wouldn't want to miss this well-written book; it is a great reading material for middle school kids.