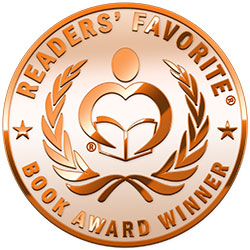 Reviewed by Mamta Madhavan for Readers' Favorite
Miriam Kriegsman was madly in love with the new boy in her class, Benjy Tafeen. She dreamed of being his wife someday and told her friend Abby that she would remain chaste for him. Lila Adell was the attractive one in class and a bit of a phenomenon in school. Benjy felt attracted to her even though he had not spoken to her much. By the time school closed, Benjy and Lila had become inseparable, yet at the same time, he flirted with Miriam, much to Lila's chagrin. Benjy found Miriam intellectually stimulating and thought Lila was beautiful and talented although she could not communicate well. However, then there was Arjana, the African maid his father had brought to work in their house. She still haunted Benjy. Benjy was still looking for that 'perfect love'. Would he be able to find it? Would the dream he had for the three of them work out?

Perfect by Linda Heavner Gerald captures the complexities and complications of a relationship between three people, Miriam Kriegman, a rich and lovely girl; Benjy Tafeen, a young man whom most women found attractive; and Lila Adell. As the story progresses, readers see the emotional side of Benjy as he struggles to find true love with the two women in his life and how living in a dysfunctional family made him the person he is today. The sub-plots about the parents segue into the main plot effortlessly and the portrayal of every character in the story is powerful, strong, and memorable. Their flaws, personalities, and individuality reflect how the children are affected and how that seems to be the root cause of their behavioral problems.

The plot has many dimensions that make it interesting and the author has executed all the layers with expertise. The narration is fluid and expressive and that gives a good pace and movement to the story. The story unfolds the complications, complexities, flaws, struggles, and problems in the lives of Miriam, Benjy, and Lila as they get tangled in the lies, deceit, unusual setup, brokenness, and secrets of their lives. I love the way the story ended; it was unexpected, emotional, and powerful.