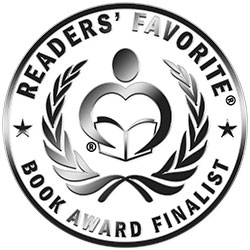 Reviewed by Donna Parrey for Readers' Favorite
Pickleball by Beverly Keil serves as a treasury of everything you need to know about the sport before you step out onto the court. For those who have already stepped out onto the court, it also serves as a fine primer on how to improve your game. This is an easy read, presented in four parts. Part 1 begins with the basics of how the sport of Pickleball started, details on the paddle, the court layout, what to wear, scoring, and how to serve. Part 2 drops you right into the game, providing tips on the ready stance, eye on the ball, moving with your partner, and more. In Part 3, Keil addresses strategies for taking your game to the next level, such as backhand shots, positioning, reading your opponents, common habits to beware of, and teaming between left- and right-handed players. Part 4 summarizes Pickleball in helping participants to play and stay well.

As a baby boomer who hears a lot about Pickleball but has never ventured a try, I was curious to learn about the sport in a risk-free environment. Beverly Keil's book, Pickleball, satisfied both my need to know and my voyeuristic desire to watch a match without actually being there. Her tone is friendly, conversational, entertaining, and encouraging. By Part 2, I thought I knew it all and found myself punching imaginary shots toward my screen as I read about Pickleball techniques online. After Part 3, I realized I was learning strategies that I wasn't yet mentally ready to completely grasp nor physically ready to execute. Keil understands this and assures readers that Pickleball players are a friendly, nurturing bunch who welcome you to join their ranks.