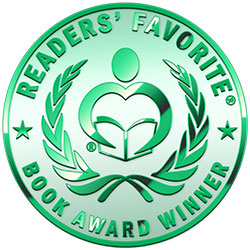 Reviewed by Ruffina Oserio for Readers' Favorite
Piercing the Veil by Eric J Wentz is an intense political thriller that features very compelling characters. In a story set against the historical background of World War II, the reader will encounter coalitions between intelligence bodies—like the OSS, the CIA, the SAS, and the SEALs—and sinister missions. It is in such a tense political atmosphere that the highly skilled Lieutenant Commander Grant Chisolm is tasked to rescue hostages taken by a charismatic and revolutionary leader in sub-Saharan Africa, a mission that must be completed discreetly. What he will discover in this daring mission will bring him face-to-face with himself, allow him to question his past, and determine a course of action that may resonate with his life's purpose. This is a political thriller with a powerful message, a story that connects one man to history and opens his eyes to truths that will shake everything he's believed in.

Eric J Wentz has written a captivating story that readers will devour with a lot of interest. I loved the writing, the fast-paced plot, and the compelling characters. The protagonist is very well-developed, the kind of character that readers will love to follow. Chisolm reads so realistically that the reader feels as if he is just a character sitting with them on the bus, making a journey. The writing is superb, crisp, and so tightly knit that it is a delight to read. I enjoyed the well-crafted dialogues; they read so naturally. The conflict is well-developed and it is one of the compelling elements that keeps the pulse of the plot. This is a book for fans of thrillers with intense action and intrigue. Piercing the Veil is a real page-turner.