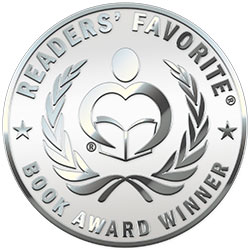 Reviewed by K.J. Simmill for Readers' Favorite
In Ginger Ring's Playing Jasper, Jackie had studied to be a reporter; she loved the thought of immersing herself in a good investigative piece. The problem was that not much happened in her small town. With downsizing imminent, she knew her job was on the line, so when a vacancy arose in the local winery she opted for a change in her career direction, unaware that doing so may have landed her at the foot of the biggest story this town had ever seen. But worse than her old reporter instincts kicking in were her growing feelings for Jasper. She swore she would never be involved with anyone from the mob, but this smooth-talking bad boy was intent on wooing her; worse still, she was barely fighting the pull of his magnetism. He wanted her, she wanted him, but her past, her vows, all are contrary to what her heart desires.

Playing Jasper is a stand-alone book in Ginger Ring's Genoa Mafia series. The flowing alternate perspective, third-person narrative allows the reader to delve into the lives, thoughts, and minds of the main characters while enjoying rich settings and descriptions. I enjoyed Jasper's bad-boy character, especially as things progress and you see the soft heart within, and not just towards Jackie. He has his own code and morals and will do whatever he can to be true to them. His wooing of Jackie was sweet and charming, while his involvement in mob activities reveals an inner darkness guided by his own moral light. I enjoyed every twist and turn, up and down, as it brought both despair and joy. Revenge, investigation, lies, and truth drive the plot as Jasper tries to win Jackie's heart while being engaged in a life he is committed to until death, and when you are involved with the mob, it means just that.