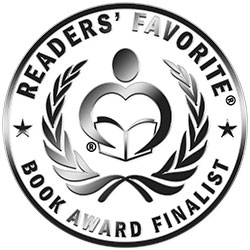 Reviewed by Ioana Marza for Readers' Favorite
Daniel Watkins' Portrait of a Landscape is a fictional work of introspection. In the aftermath of a bitter divorce, Hugh Borne (a sculptor/painter) agrees somewhat reluctantly to spend the winter at his old friend Jack Rockshaw's house in Cornwall, working on a commission. Renowned photographer Rockshaw is temporarily in New York and, unbeknownst to his wife Elise, is involved in a tense relationship with a young student. While Hugh struggles to find inspiration, peace and some sense of direction, the family life of the always supportive Elise crumbles around them. They both find it difficult to connect with their teenage children and they are all unsure what they want from life anymore. Paradoxically, it is another teenager, Jonah, who helps Hugh to start seeing things from a different perspective.

I like the fact that Watkins describes the more unpleasant side of art – the swollen knuckles, the commercial aspect, the lack of inspiration and the inevitable frustration. None of the characters is happy or comfortable in their own skin, and some are trying to adapt to it like wearing a suit they don't like. Everybody is trying to find a way out, but where to? None of the themes is new. Man's search for a meaning for life, and the desire to create and transcend our own limitations have been discussed since the dawn of time, but Daniel Watkins makes these wonderfully human in a way that the reader can relate to. Some characters might be stereotypical, but their dialogues are not. It does not try to provide any fundamental answers and, for such deep themes and troubled people, the ending could not possibly fall into place too neatly. I wouldn't say that Portrait of a Landscape gave me a joyful fulfilled feeling, but rather a restless one; however, once I picked this book up I couldn't let go. I highly recommend it.