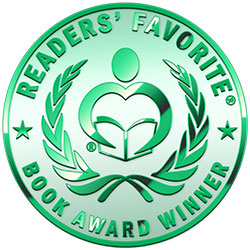 Reviewed by Sefina Hawke for Readers' Favorite
Prophecy Awakened (First in the Prime Prophecy Series) by Tamar Sloan is a young adult book that falls into the genre of paranormal fiction. This is a book that would appeal most to an audience of young adults who enjoy reading paranormal and supernatural fiction. Eden St. James is a young girl in her senior year who is very shy and has anxiety problems - she just wants to keep her head down long enough to graduate from Jacksonville High School. Her plan is immediately thwarted when Tara Channon comes straight up to her to inform Eden that she is her guide for the school day. As the two girls tour the school, Eden quickly learns that keeping her head down might be more difficult than she imagined due to the small size of the school. Along the tour, Eden meets Noah and, when her eyes meet his, there is an instant undeniable connection that forms.

Prophecy Awakened by Tamar Sloan has a cover that intrigued me as it showed multiple different story elements and I was curious to see how they would all fit together. The book has a slow beginning that the author uses to provide background on both the characters and the setting, which proves vital to understanding the plot. Even though the background information was important, I wished that the author had spent less time in the school setting at the beginning of the book. After a few chapters, however, the pace increased and I found myself hooked. I enjoyed the connection, romance, and interaction between Eden and Noah as it felt like it developed somewhat naturally after their instant connection. Overall, I enjoyed reading this book and I look forward to the sequel!