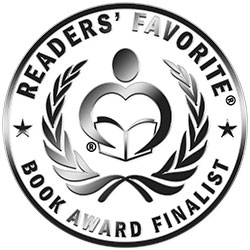 Reviewed by Kathryn Bennett for Readers' Favorite
Quantum: Event Horizon by Zac McNabb introduces us to Sam, who is thrust into a war between The Sixth Order and the Dominion. While the Dominion, led by Marshall Vanth, now controls a new technology that will be sure to secure victory, Sam might be the only one who knows how to stop them. The world is held together by a secret that is as ancient as any of the world's religions and people, but it can be used for salvation or destruction: which will it be?

"Wow!" is the first thing that came to mind when I dug into this book, because it is well written and pulse pounding. I honestly did not expect to like this one as much as I did because sometimes books about secret societies can just be the same old rehashing of the same topics. Zac McNabb, however, has created something new and exciting and that fresh take is riveting. I was fully invested in this book after the fourth page and I did not want to put it down. The events are well written with rich detailing put into the characters that are rolled out in the drama. As you read, you will find yourself asking questions of yourself on how you might handle the situation, making it a bit of a spiritual read as well as an entertaining one. Lovers of religious books and adventures alike are going to find enjoyment here. I highly recommend it.